T
his is for our brothers who love Fashion and who go with every thing 'griffe' as they would usually say.
I know you guys might have been thinking that we have forgotten about the brothers here on MOnAT. But remember, without you guys our world is Incomplete (hiihihih).
So here is a little something for our male readers!!!
Athletes are not usually 'known' for being stylish, well, some are but... you know what I mean (wink).
When it comes to fashion, they are usually left out.
Maybe because they are used to remaining in their uniforms and sweat soaked clothes.
But for the past few years many athletes have proved us wrong and our Camer brothers are making waves out there with their own sense of fashion!
Our top 5 Most STYLISH CAMER Athletes who are making us proud both in their career and are still having time to look EVER FABULOUS! Cameroon is blessed to have very handsome and talented professional athletes.
These Top Athletes made our list, the list is not in any order guys just enjoy and we will love to hear from you.
They've got the BODY, the TALENT and of course the SWAG!
5
Rigobert SONG
Fifth on our list is
Rigobert Song Bahanag
a.k.a Magnan; is a former Cameroonian footballer who is currently a pundit for TV channel Orange Sports. He was a member of the Cameroon national team between 1993 and 2010.
Known for his defensive skills, Song usually plays as a centre back but can also operate at right back Internationally, he has played at a record eight Africa Cup of Nations tournaments and served as captain in five (the only ones he was not captain for were South Africa 1996, Burkina Faso 1998 and Angola 2010), a record, and holds the record of most consecutive games played in the tournament with 35 first team games. He has won two CAF (Africa Cup of Nations) titles in 2000 and 2002. The 6ft Tall game player and a fashionista has soft spot for designer things reason why he in love with everything Louis Vuitton!
4
Luc Mbah A Moute
Making the list on the fourth position is the professional Basketballer Luc Richard Mbah A Moute, who is a Cameroonian professional basketball player who currently plays for the Philadelphia 76ers of the National Basketball Association (NBA). Mbah a Moute also plays for the Cameroon National Basket team.
The 6 ft 8in who plays the power forward position in his team is a stylish and simple guy when it comes to fashion. To him looking good is very important, but I love to keep everything simple but yet dashing and on poiont he said. isn't he so gorgeous....
3
Alex. Song
Third on our list is one of Cameroon's finest foot baller A. Song with full name Alexandre Dimitri Song who is a Cameroonian professional footballer who is now playing with West Ham on loan from Barcelona FC. the 6ft Midfielder does not only loves foot ball but being fashionable is what he loves as well.
His passion for Fashion made him to create his own clothing line
Tchakap
which is all about the everyday free style dressing for men.Alex goes from being in his every jersey to free style and more classic.
2
Joachim Noah
Joakim Simon Noah
is a Cameroonian Swedish, American based professional baskeballer who plays for the chicago Bulls of the National Baskeball Association. (NBA). The Chicago bulls selected Noah in the first round (ninth pick overall) in the2007 NBA Draft Joakim is a two-time NBA All-Star and won the NBA Defensive player of the Year Award in 2014
Joakim sure knows how to keep it simple yet dashing!
1 Samuel Eto'o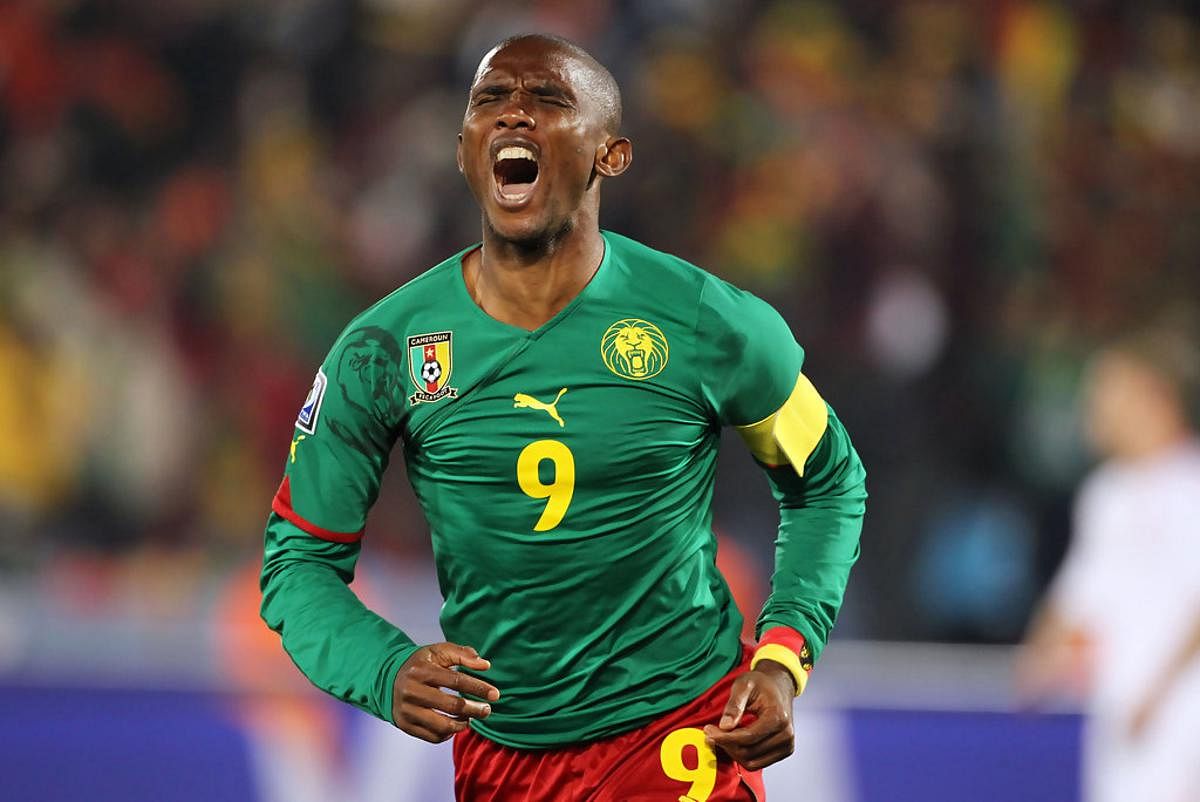 And making it on the top is the 5ft10in Cameroonian blazing striker Samuel eto'o former Chelsea Fc player who now plays for Everton is one of Cameroon's talented footballer who always drills the population, when it comes to his game his always on top. The Elegant and Enegertic footballer who loves everything flashy is one someone who never goes wrong when it comes to style reason why askmen of Europe which is an online magazine named him a fashion Icon.
Eto'o sure knows absolutely everything when is fashion and he never disappoints!!!
We will love to read from you, leave your comment below, thanks.
Stay tuned for more info, here on
MOnAT
Connect with us:
Twitter
xoxo
#TeamMOnAT