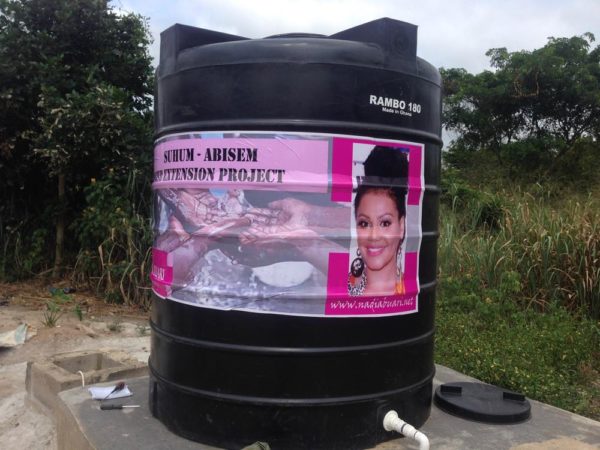 Giving back to the less priviledged should always be our priority, as humans we must learn to remember to help those in need. The Ghanian Diva and the mother of two, last week provided clean water to villages in Eastern Ghana precisely at Boko- Abisem a suburb found in Suhum.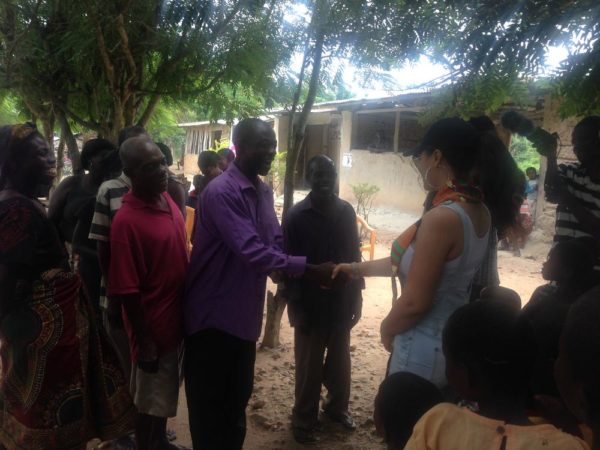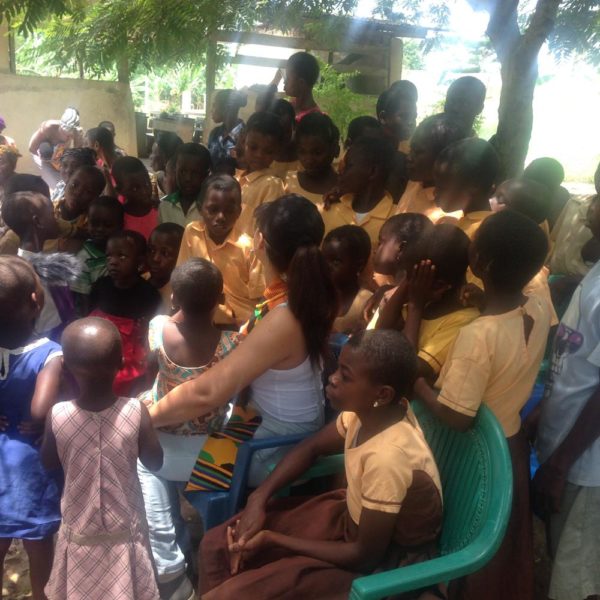 The Nadia Buari foundation created a project called The Suhum Abisim Water Extension Project whi aimed at proding drinkable water to the natives of the Suhum-Abisim communites.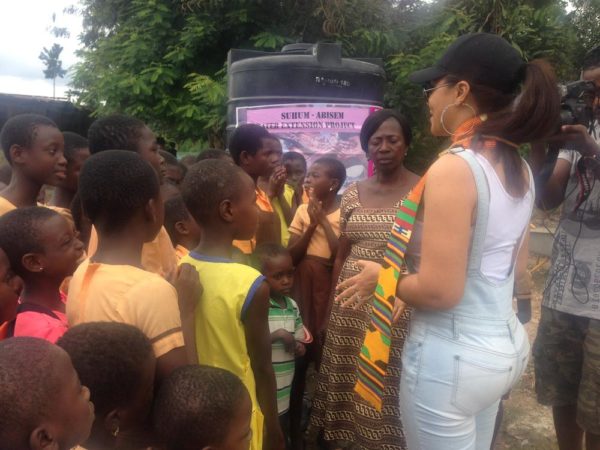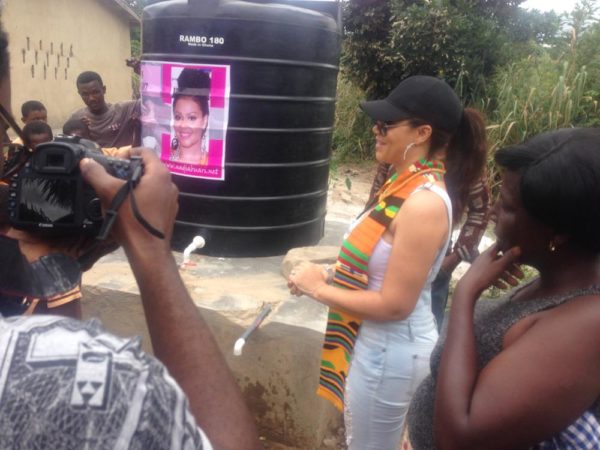 According to Nadia, she said "I remember calling my aid early in the morning asking him to immidiately visit the community to find out exactly how or what could be done to help them. Upon his return i was really heart broken by the visuals he presented to me. Clean water was unavailable! Even though it cost me millions to complete these projects, nothing can be compared to this heart felt fullfillment. I feel great now knowing the people of Suhum-Abisim have clean portable water for the kids in school and household activities. It is my eternal wish that the water running through these tanks serve purpose for which they were constructed.
God bless the people of Suhum-Abisim. Thank you."
Remembering where we come from it's quiet important ooo, God Bless indeed
We'll love to read from you.
Stay tuned to Glow MOnAT for more gists!!