S
ometimes life is just what we make of. Life may treat us bad and as well give us the fantacy side of it. I am a woman, not just any kind of woman, but a woman from the land of Promise, a strong and entreprsing woman.
I love seeing my fellow women doing great in thneir own domain and we're not here to criticize or judge other women. I just believe when you dream big and you're not afraid of failing then you can move mountains. Hey did we forget to mention they are fashion Lovers? O NO, how could we...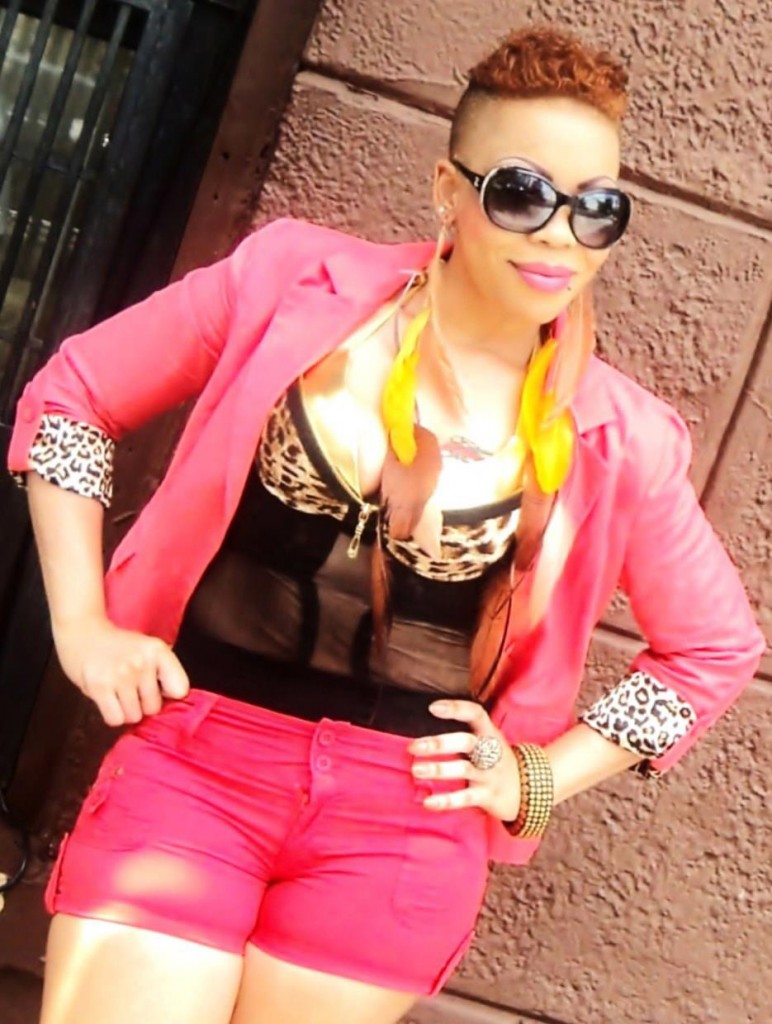 Coming from a very remarkable family in the Western region of Cameroon, Celine and Inoine are sisters doing great in their own domain. OOO its WCW and I have kept this aritcle hiding for God knows how long lol. They both have the name Fotso, but one is the daughter while the other is the grand daughter but you will hardly differentiate who the auntie is. But both are beautiful and enterprising.
Celine Fotso; from the crown of her head to the sole of her feet, we just love her. She's what I call a Brazen. She's a bold and a confident women, always outting on a bold a bold front and a bold face? Despite her wealthy background celine thought creating her own business brand will add her a bonus to her designing career.
The Designer turned blogger, who is the founder and creative director of the online magazine "Je Wanda" which was created in 2010, is an online platform which targets the youths from 18-24 of age. Starting her brand from Tee-shirts to a webzine, Celine has shown example to many young Cameroonian women to start their on blog and to tell their stories on it. With her Likes for entertainment, Celine celebrates so many Camer Artist on her online magazine, She has being the guest on some top Entrepreneurial Magazine like Jeune Afrique Econimique.
Social Mugul in the making and a great social influencer is defintely how we should describe this beauty with brains but not as the grand daughter of Fotso Victor.
Celine also inturns to make a printable version of her mag in the nearest future.
Being the daugther of one of the business maganate in Cameroon, Inorine Fotso who is a singer, a model,actress and Producer. Being a holder of a degree in Business Administration, Celine is a dream chaser, after touring and leaving in some of the most beautiful cities in the wolrld, Inorie discovered not just a passion but wanted to take this passion to another dimension. After releaseing her first single in 2013 Inorie thought of exploring her other talents. "As far I am concerned there is no short cut to success, Dreams can be fulfilled anywhere. All depends on your belief and your inout towards its realization" Said Inorine.
Being the CEO and founder of the production house IN'FO Production founded in 2011, Inorine said she wil never leave the business side of her. The American Dream star is indeed one Cameroonian sister to watch out for and her niece or sister is also one Wanda sister not to loose track of. Their businesses both compliment each other.
And this is why we love the Fotso sisters and reason why they are our pick for #WCW.

xoxo

#TeamMOnAT