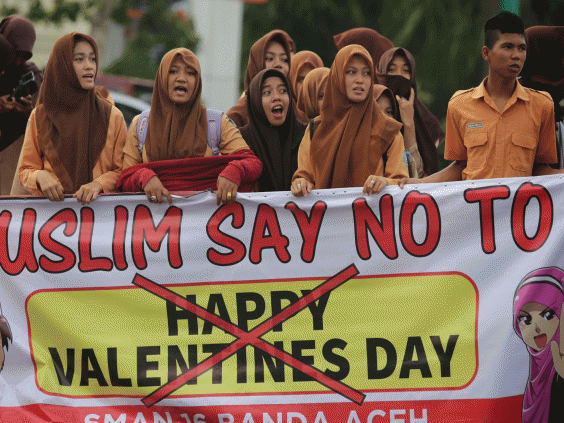 Lovers all over the world always wat for February 14 to express their love to their loved ones, while St Valentines day was being celebrated in most part of the worl yesterday,countries like Indonesia and Iran Banned the St. Velentine Celebration saying it's not part of Islam culture
Police released a directive warning retailers against promoting 'decadent Western culture through Valentine's Day rituals.'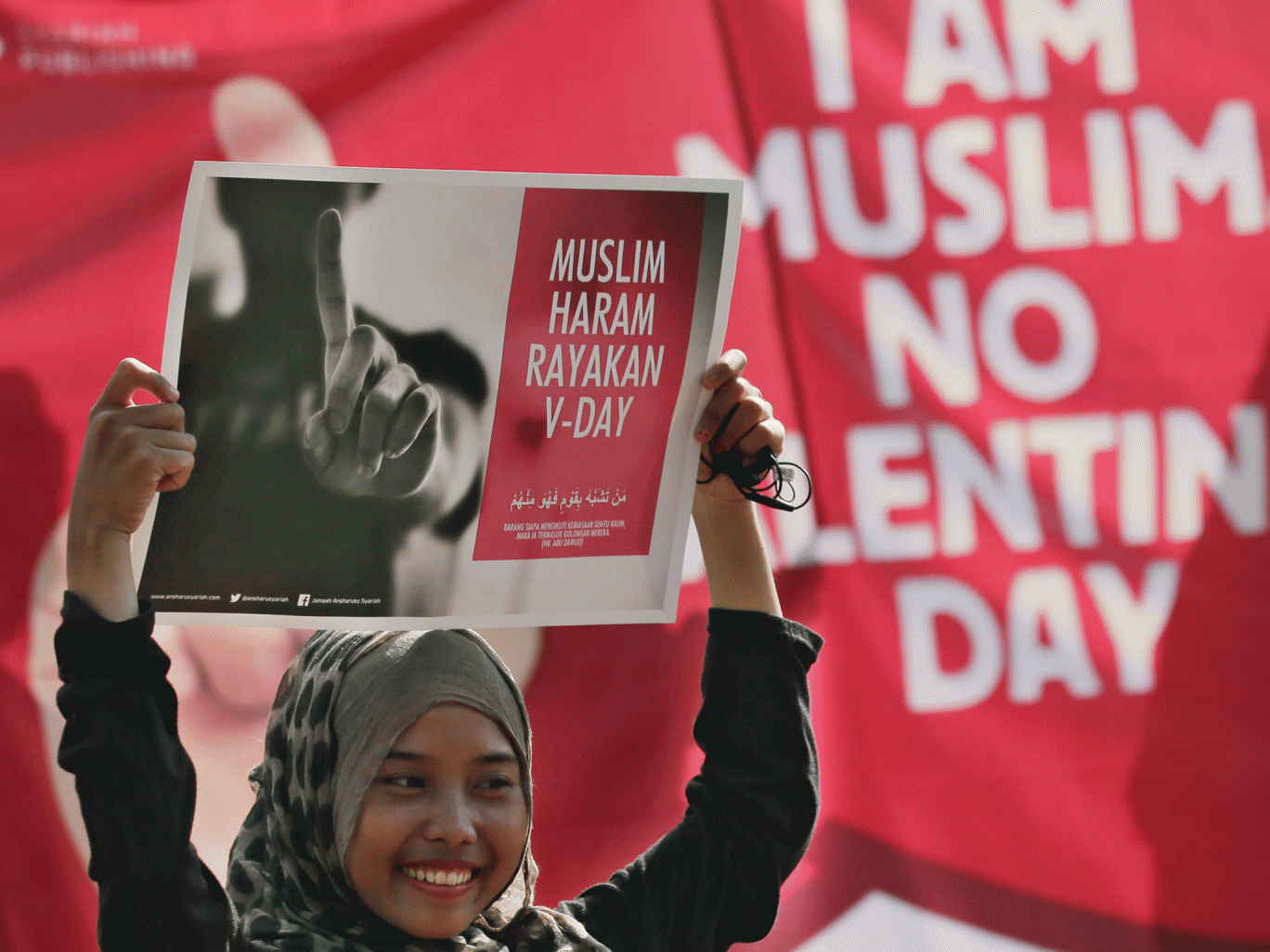 Officials and clerics in the world's most populous Muslim nation have banned Indonesians from celebrating Valentine's Day because they believe the observance runs against Islamic teachings.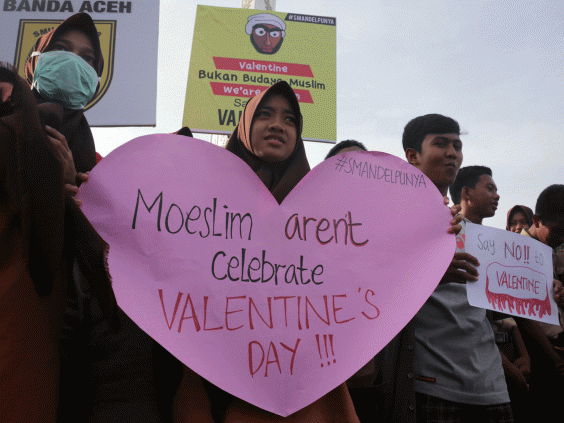 In Banda Aceh, the capital of the devout Muslim province of Aceh, thousands of high school students held rallies rejecting the celebration of Valentine's Day.
Police told Tehran's coffee and ice cream shops trade union to prevent any gatherings in which men and women could exchange Valentine's Day gifts or they could be found guilty of a crime.
The mayor, Illiza Sa'aduddin Djamal, and officials joined Saturday's rallies which were held in four locations in the city's downtown area.
The influential Indonesian Council of Clerics has repeatedly declared the 14 February celebration as an observance stemming from another faith, saying that celebrating it would be the same as promoting faiths other than Islam.
Stay updated to the second by visiting and liking our pages
we could be at your next event and cover it!