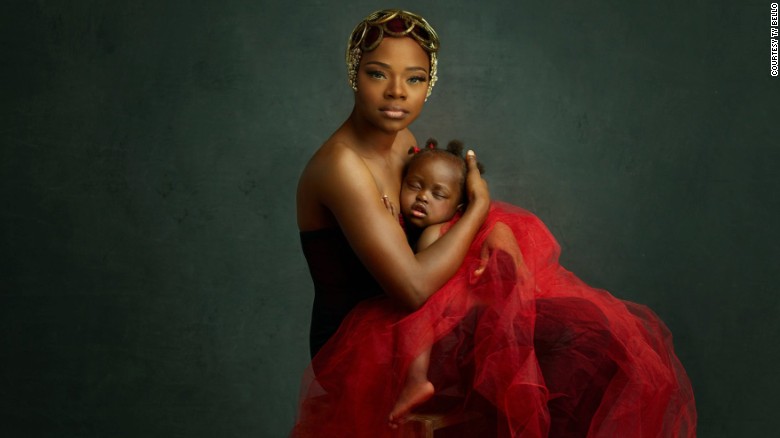 Inspiring story- from a bread seller to a cover girl then on CNN
S
ome stories are just so inspirational so much so that you cannot afford not to even share or write something short about it, from an ordinary bread seller to a model and now on one of the world's most watched TV channel, CNN.
Olajumoke was the bread seller who was discovered by Nigerian's number one female photographer TY Bello. After so much appreciations and how insipiring her was i guess it was time for CNN to get into the life of this new born star.
Olajumoke Orisaguna has been featured on CNN! In an Interview with CNN's Stephanie Busari, Olajumoke and TY Bello shared the story of how photo bombing a shoot with International star, Tinie Tempah, has changed her life in ways no one thought was possible
Olajumoke said she never expected her fortunes to turn around like this
"I never expected that this could ever happen to me. My friends have told me they saw me on TV and they are really happy. My parents cannot believe their own child can become such a success. They are all so happy."she said
TY Bello explains why Olajumoke's story connects with everyone because everybody has a dream and is looking for that magical break
"I think the reason why the story connects with everyone is because everybody has dreams. This is a very very tough time, especially in my country. Everyone is looking for that magical break I don't think anyone planned this. I think this is definitely divine because the way people have connected with it is phenomenal. Its a phenomenal story"she said
No Matter where you are in life or what ever you want to become just be positive and believe that one day someone will locate something extraodrinary in you just like God sent TY BEllo to locate Olajumoke.
click the link below to watch the full video
http://edition.cnn.com/2016/02/12/africa/jumoke-model-ty-bello-feat/index.html?sr=cnnitw
Stay updated to the second by visiting and liking our pages
we could be at your next event and cover it!
xoxo