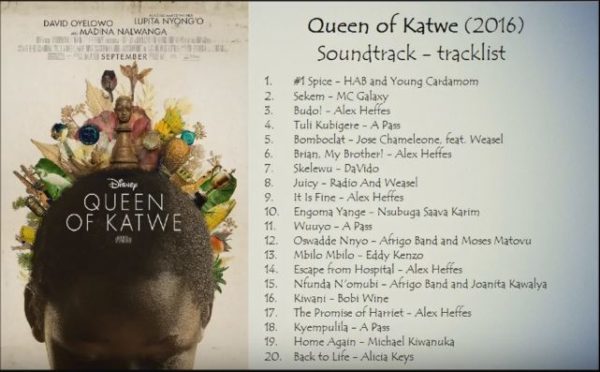 T
his is a very big achievement for African music stars; Nigerian
MC Galaxy, Davido
and also Ugandan star
Eddy Kenzo
as their songs were used as the official sound track for Disney's new Movie featuring Lupita Nyongo'o and David Oyelowo
''Queen of Katwe''
The sound tracks of the most anticipated movie was just released and some African stars songs were spotted on it. Sekem from MC Galaxy, Skelewu from Davido and Mbilo Mbilo from the Ugandan Eddy Kenzo.
Queen of Katwe is a Disney 2016 American biographical sports drama film that depicts the life of Phiona Mutesi, a Ugandan chess prodigy from Katwe who becomes a woman candidate master after her performance at World Chess Olympiads. The movie is directed by Mira Nair and produced by Walt Disney Pictures and ESPN Films and set for limited release in North America on September 23, 2016.
enjoy the trailer below
Thanks for stopping by....
Love
Team MOnAT